The UK is lucky enough to have a strong set of regulations around the products that enter its beauty market. With over 1,328 chemicals banned from our cosmetics by the EU, we might feel more comfortable about our makeup and skincare purchases than our American counterparts.
Surprisingly, the FDA has very little control over what goes into America's toiletries. It can advise companies to recall their products if deemed necessary, but not demand or make requisitions. From heavy metals (like lead) to carcinogenic chemicals (such as formaldehyde), America's cosmetics are the stuff of nightmares.
But, before getting lured into a false sense of security for being on this side of the pond, we need to acknowledge the holes in our safety blanket.
Counterfeit beauty products are also a lucrative business with fake M.A.C lipsticks and viral Too Faced palettes making themselves a bargain too hard to resist.
Illegal products often make their way into the UK, be it in the form of questionable hair products, skin-lightening creams or funky nail polishes.

Not to mention, shipping from the US to the United Kingdom has never been easier. Services, like GoSend, allow you to shop products in the US VAT-free by giving you a PO box in Delaware (a sales-tax-free state). They then ship your PO box contents to your UK address.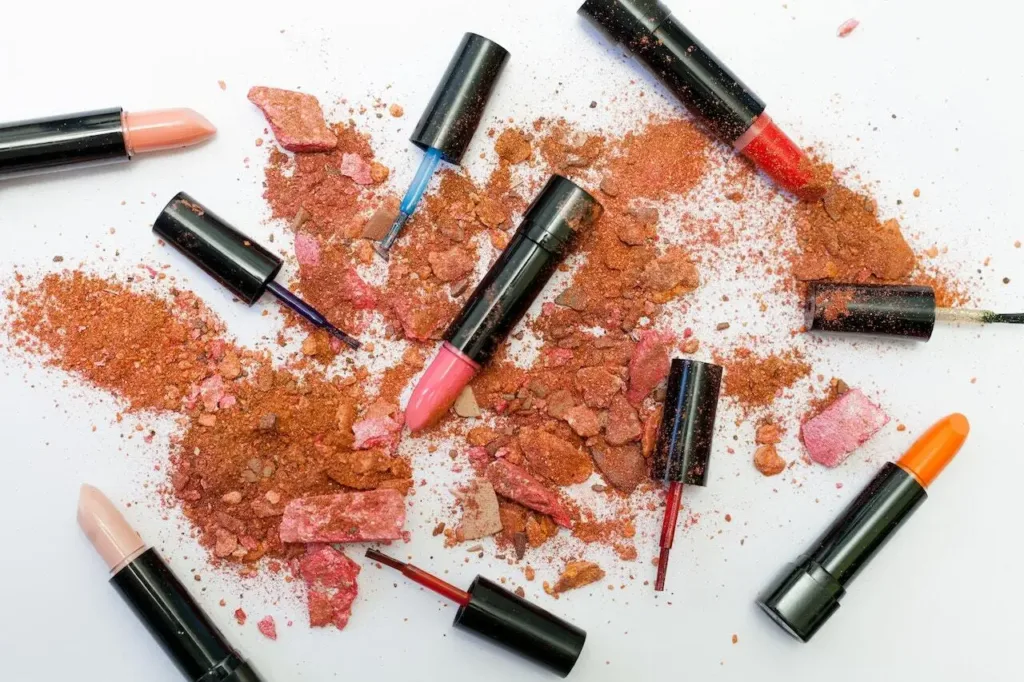 Even if the products we buy in the UK are more regulated and do not legally contain dangerous ingredients, most consumers do not have the technical knowledge to fully understand the contents of their care products. Read the back of a label, and words like Cyclomethicone, Triisostearin and polybutene start to appear. While these ingredients are scientifically proven safe, they certainly do not sound like it.
If most of our ingredients have an obscure ring to them, how do we go about recognising the harmful ones from the innocuous ones? Ultimately, we're left to trust that brands and governments are doing what it takes to keep our consumables safe. 
In the US, the surge in demand for clean beauty is justified by the many scandals that have arisen over the years, like the Johnson & Johnson lawsuit. Fear of chemicals is spreading to the UK as well with an increasing demand for "non-toxic" beauty. Brands are taking advantage of this new consumer interest by using keywords like "clean", "green", and "organic". Packaging is being thoughtfully greenified to give a clean vibe. Not surprisingly, there is very little truth to those statements, and anyone can slap the term "organic" or "natural" on a cosmetic product without any legal repercussions.
"Unlike organic food, which must adhere to strict EU regulations, there are no legal standards for the use of the terms organic or natural on beauty products. In practice, any brand or beauty product can be labelled as natural or organic, even if it contains virtually no organic or natural ingredients."
The sad truth is that this strategy is often successful. A market report by the Soil Association revealed a 23% growth in organic beauty & wellbeing in 2019 with a net sales worth £106m. This marks the 9th year of consecutive growth for the sector. While demand keeps surging, they are also often met unsatisfactorily with over 76% of consumers in a survey admitting to feeling misled in 2016. Ultimately, the problem boils down to the same: there is a lack of clarity around what's inside our products. 
But there might be a solution. The Environmental Working Group (EWG), is a non-profit organisation "dedicated to protecting human health and the environment". For the last 20 years, they've been trying to create more awareness and transparency around consumer products. 
But what particularly interested us, at The Ethical Resistance, was their Skin Deep Database where they break down the contents of over 64,983 products and over 2,099 brand names.
The Skin Deep Database aims to provide a detailed profile of each product with insight into the potential side-effects of each ingredient. It is easy to navigate with clear categorisation and elegant design. They also recently launched an app (which is just as user-friendly as the website), so you can check the contents of your purchases on the go.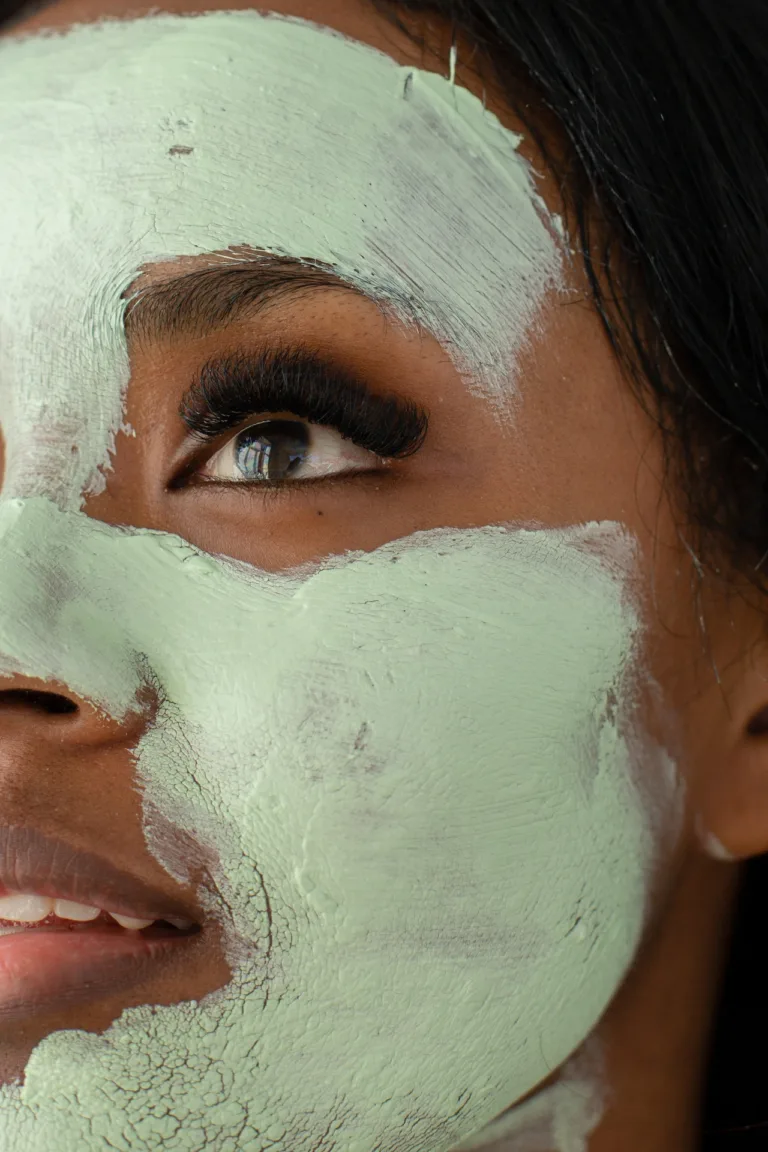 If the Skin Deep Database doesn't contain the particular product you are looking to investigate, they have a "build your own report" feature that gives insight into any product by inserting the ingredient list in a form on their website. It uses cross-referencing technology to create a custom-made report based on the ingredients you've inserted in the list. Searching for a particular ingredient or brand is also possible.
By addressing this gap, EWG is revolutionising the way we consume our products. Armed with more knowledge, the products we bring into our home and embed into our daily routines can definitely be safer.
How does a not-for-profit achieve this, you might ask. Is any of this information based on reliable scientific studies? According to the EWG, it is. 
"EWG created a core, integrated database of chemical hazards, regulatory status, and study availability by pooling the data of nearly 60 databases and sources from government agencies, industry panels, academic institutions, or other credible bodies."
An element that was particularly appealing to us at The Ethical Resistance, is the additional information about animal testing. By collaborating with PETA (People for the Ethical Treatment of Animals) and referring to Leaping Bunny's listings, EWG is able to offer insights into whether a product is cruelty-free or not. 
So far, this sounds too good to be true, but should there be any reason not to use the EWG Skin Deep Database? Well, The EWG has often been accused of fear-mongering. Some of its campaigns have been severely criticised by mainstream scientists for exaggerating the side effects of certain chemicals and stirring up unnecessary anxiety around products.
EWG's response is that it prefers to err on the side of caution. Nneka Leiba, the director of the Environmental Working Group's Healthy Living Science Program, emphasises 
 "We take a precautionary approach. That's the same approach the European Union takes when it's regulating chemicals."
Erring on the safe side does seem wise as the effects of some chemicals appear only over time, making direct correlation difficult to identify. Parabens may indeed be harmful to us, but there is no conclusive data to show that all of them are.
Quantity over long periods of time seems to be the real issue. Take formaldehyde, it is toxic and present in some cosmetics, but it is also naturally occurring in our bodies in minimal quantities. Toxicologist, Dr Curtis Klaassen says that "if you give enough of any chemical, it will produce harm".
Our beauty cupboards are full of products with single functions; one for straightening, one for achieving the perfect beach curls and another to tackle high humidity frizzes. Apply this same pattern to your makeup, skincare, body care and nails, and you soon end up with a plethora of chemicals in your routine. According to the Guardian, the average woman uses "12 personal care products each day containing 168 unique ingredients".
With the constant flux of trendy products targeted at 14-29 year olds and age-tackling products targeted at 29-59 year olds, it is no surprise that the beauty industry is valued at a whopping 532 billion dollars. In light of these statistics, the EWG's cautious approach is not all that strange. "What we're most concerned about is the overall [chemical] body burden," says Nneka Leiba.
DIYing your beauty products might not be the best idea either; lack of sterile equipment can cause skin infections and mixing ingredients from your pantry can, believe it or not, create harmful concoctions.
While safe skincare recipes are possible, the best way to avoid cluttering your life with toxic chemicals is to reduce the number of products you purchase. Looking into the ingredients of each product before making a purchase certainly helps and a user-friendly database in this kind of scenario, like the EWG's one, can prove useful.